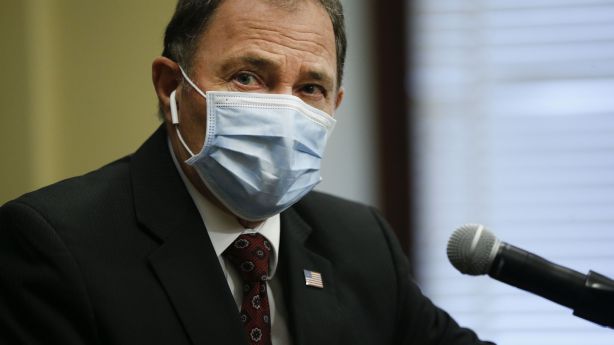 Salt Lake City-According to the Utah Department of Health, the number of COVID-19 cases in Utah increased by 1,837 on Thursday, and data on deaths reported another 10 cases.
According to the health department, the current rolling number of positive cases for 7 consecutive days per day is 1,578. The daily positive test rate during this period is now 18.1%.
Thursday's total confirmed 110,640 confirmed cases for Utah, a total of 317 hospitalizations, and 598 deaths from the disease.
Governor Gary Herbert and Utah health officials are discussing the current coronavirus situation in the state at a press conference of the Utah Department of Health, which began shortly after 1
1:30 am
Watch the live broadcast below.
This story will be updated.
The last 7 days:
Wednesday: The Health Association calls for stricter COVID-19 measures in Utah as 10 people have died and 1,575 new cases
Tuesday: Another 1,145 COVID-19 cases and 4 deaths were reported in Utah on Tuesday
Monday: Another 1,201 COVID-19 cases and 2 deaths were reported in Utah on Monday
on Sunday: The Department of Health reports that Utah reported 1,765 new COVID-19 cases on Sunday, including 4 deaths
on Saturday: After a record high, the health department reported 1,608 new coronavirus cases on Saturday
Friday: Another new record, Utah has reported more than 1,960 COVID-19 cases, and 4 people died on Friday
Thursday: "I don't know what to do": As the state saw a record 1,543 new COVID-19 cases, the words of Utah officials are frustrating
×
Related Links
More stories you might be interested in
Source link