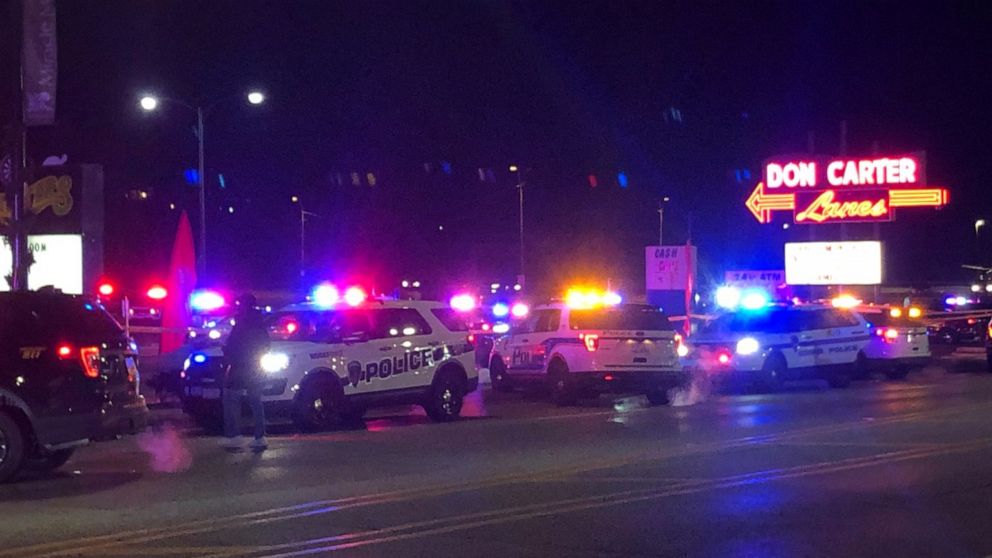 Three people were killed and three others were injured in the gunfire.
Police arrested an army green beret and charged him with murder and other charges in connection with the shooting at a bowling alley in Rockford, Illinois on Saturday night.
Rockford Police Chief Dan O̵
7;Shea told reporters on Sunday afternoon that when the shooting occurred in Don Carter Lanes, three unidentified people, 73, 69 and 65 years old, The man was killed. A 62-year-old man was in critical condition after being shot multiple times. A 14-year-old victim was shot and was in a stable condition in a hospital in Madison, Wisconsin, while a 16-year-old victim was shot and killed. Police said he was shot on the shoulder, received treatment at the scene and was released.
The officer arrested an army sergeant. According to Shea, the 37-year-old First Duke Webber is a Florida resident and charged him with three counts of murder and three first-degree attempted murders. The police said there appeared to be no immediate contact between Webber and the victim.
According to a statement from the US Army, Weber enlisted in the army in 2008 and is currently assigned to the 3rd Battalion (Airborne) of the 7th Special Forces Group at Eglin Air Force Base in Florida. The statement said he was on vacation when the shooting happened.
The bowling alley and its bar are closed due to COVID-19 restrictions. Police said the 14- and 16-year-old victims were picking up food at the time of the incident.
According to the police, the victim was shot inside and outside the company. Shea said the investigation is still ongoing and most incidents were captured by surveillance cameras.
The Army said it would cooperate with Rockford Police to investigate.
Colonel John Sonnis, commander of the Seventh Special Forces Group (Airborne Corps), said in a statement: "We are shocked and sad to learn of this tragic incident. Our condolences are with the families of the victims."
Source link