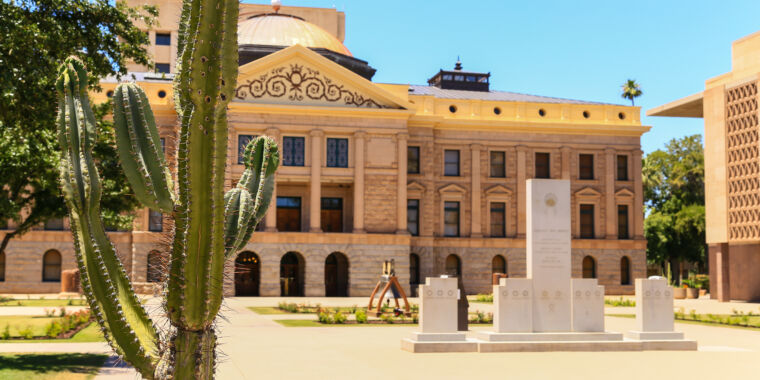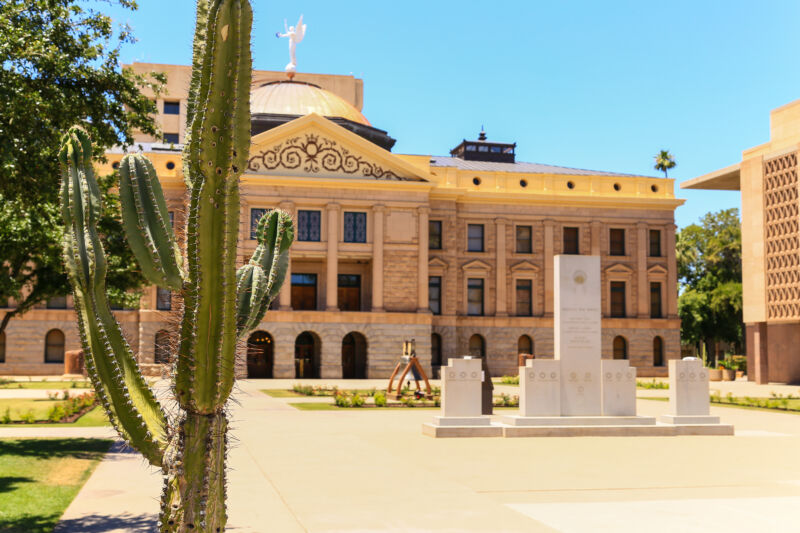 The Arizona House of Representatives passed a landmark bill this week that, if passed, would require Google and Apple to allow Arizona-based app developers to choose their own alternate payment system.
The House of Representatives voted 31
to 29 in favor of the bill (PDF). The bill does not directly mention any major mobile platforms, but directly targets these two platforms, because the text is specifically applicable to any " Downloads within the calendar year of the Digital Application Distribution Platform
Users from Arizona
.
The text prohibits these platforms from locking Arizona-based developers or Arizona-based users from using proprietary first-party in-app payment systems. It also prohibits the platform from retaliating against Arizona consumers or developers who use "non-provider-owned, operator, or provider-affiliated payment systems."
Like the previous bill in North Dakota, the bill applies to app stores and payment processing services on "general hardware" (such as tablets, smartphones, computers, and other similar devices), but specifically excludes applications such as gaming consoles and music player. In short, this is a small goal, meaning "Google and Apple" without actually mentioning it. (According to written regulations, the bill may also apply to Mac OS and Windows app stores, but these platforms no longer restrict developers or users like Android or iOS.)
This sounds familiar…
The North Dakota Senate discussed a very similar bill last month, but ultimately voted 36 to 11 against the measure. The reason why the two bills are so similar is largely because they are promoted by the same organization: the Applied Equity Coalition.
As early as August Fort night Developer Epic Games deliberately tricked Apple by introducing a short-lived alternative in-app payment system for iOS Fort night Players.Apple responded by launching within a few hours Fort night Leaving the platform, Epic is ready. The two men are now involved in high-profile high-stakes antitrust lawsuits.
Epic is not the only company that has complained about Apple's app store practices in recent months, and more than a dozen other companies, including Spotify, Basecamp and Protonmail, have also joined the bank and launched a coalition in September. Today, lobby groups with more than 45 members have proposed similar legislation in several other states. Arizona was the first state to propose a bill in the Legislative Council.
Both Apple and Google sent their lobbyists to Arizona to try to block the bill. Apple executive Kyle Andeer told Arizona lawmakers at a hearing in February: "The bill tells Apple that it cannot use its own checkout channels and collect commissions in the stores we have established.
The Arizona House of Representatives' support for the bill has not broken partisanly as one might expect from a bill related to antitrust laws. Although current antitrust reforms at the federal level are more likely to come from the Democratic Party, the majority of support for the Arizona Act comes from the Republican Party. Of the 31 votes in favor, 27 votes were from Republican representatives and four votes were from Democrats. Of the 29 "opposite" votes, the count was almost completely counted down, with 25 votes from the Democratic Party and four votes from the Republican Party.
Republican Rep. Regina Cobb, who sponsored the bill, said: "I think they are now in a monopoly on the market." "I promise, no one here does not have Google Android or Apple phones."
In addition, Democratic Rep. Diego Rodriguez said: "Arizona is not interested in this battle." "We don't have a dog in this fight. All we need to do is focus on protecting consumption. In terms of policy, this bill does not protect consumers. It can protect a billion-dollar company from another billion-dollar company."
Source link