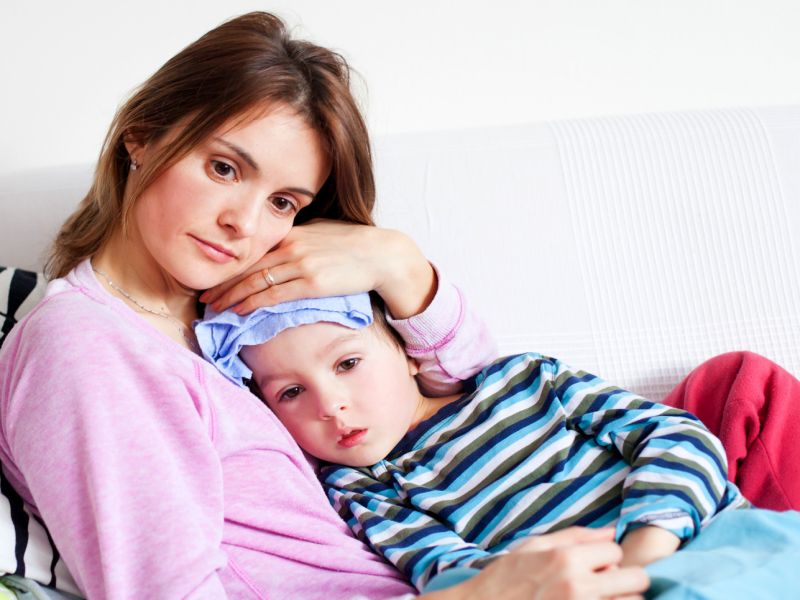 FRIDAY, May 11, 2018 (HealthDay News) – If you or your child are taking an antibiotic, new research suggests that you may be looking for signs that kidney stones are developing.
"We Found It Five classes of commonly prescribed antibiotics were associated with an increased risk of kidney stones," study author Dr. Gregory Tasian.
This increased risk appeared to exist for three to five years, and pediatric patients were most susceptible to the development of
The results correspond to those of previous studies, "although we did not know which specific classes of antibiotic are at increased risk for stones And which are not, "Tasian added.
Tasian is an assistant professor of urology and epidemiology at the University of Pennsylvania's Perellan School of Medicine
The five classes of antibiotics newly associated with kidney stones included sulfa (Bactrim, Gantanol); Cephalosporins (Keflex); Fluoroquinolones (Cipro); Nitrofurantoin / methenamine (Macrobid, Hiprex); and broad-spectrum penicillins. No risk was observed with seven other oral antibiotics.
Tasian stressed that this does not mean that people should avoid antibiotics when they are really needed.
"Antibiotics have saved millions of lives and are necessary to prevent death and serious damage from infections," he said. "The benefits outweigh the potential damage, and these results do not suggest that antibiotics should not be prescribed when indicated."
However, they support "the judicious and appropriate use of antibiotics and the reduction of inappropriate use of antibiotics," Tasian said.
A kidney expert agreed that using drugs correctly is a balancing act.
"This study is another reminder that physicians need to be aware of potential side effects of antibiotics and promote appropriate antibiotic responsibility, especially since many antibiotics may not be justified," said Dr. Maria DeVita, nephrology training program director at Lenox Hill Hospital, New York City
According to the US National Institute for Diabetes and Digestive and Kidney Diseases, kidney stones are formed as a result of mineral deposits in a patient's urine.
In some cases, small solid pebbles pass through the urinary tract without symptoms, while others experience blood in the urine, along with severe pain in the back, side, abdomen or groin.
Tasian noted that over the past few decades, kidney stone incidence has risen by 70 percent, especially in children and adolescents.
Experts do not know why. But previous research has cited a possible association with bacterial make-up (microbiome) disorders of the intestinal and urinary tract, which are often triggered by antibiotics.
And antibiotic prescriptions are becoming more common. According to the researchers, American doctors prescribed 262 million antibiotic courses in 201
1, with women and children the largest pool of recipients.
Against this backdrop, researchers used British health data to isolate kidney stone cases among millions of patients treated by 641 general practitioners between 1994 and 2015. About 26,000 kidney stone patients were identified.
The team then examined whether any of these patients had been given one of 12 different oral antibiotics in the three cases 12 months before the kidney stone
This long timeframe was chosen because kidney stones can form for weeks or even months ,
The risk for kidney stones was greatest within three to six months after antibiotic therapy. in the next three to five years. [19559002] Specific intake of sulfa antibiotics, cephalosporins, fluoroquinolones, nitrofurantoin / methenamine, and broad-spectrum penicillins have been associated with 1.3- to 2.3-fold higher risk of kidney stones, the researchers noted.
However, the study failed to prove that these drugs caused kidney stones.
"For these five classes of antibiotics, the greatest risk was found in younger patients," said Tasian. "However, the increased risk was significant across all age groups, including older adults, with the exception of broad-spectrum penicillins, which were not associated with increased risk of kidney stones in patients over age 75.
" At this time Tasian said, "but he added that his work could potentially provide additional insight into how we could ultimately restore or mitigate a healthy microbiome's adverse effects on exposure certain antibiotics caused.
The findings were published online on May 10 in the Journal of the American Society of Nephrology
Further information
]
SOURCES: Maria V. DeVita , MD, Program Program Director, Nephrology, Lenox Hill Hospital, New York City, Gregory Tasian, MD Assistant Professor of Urology and Epidemiology, Perelman School of Medicine, University of Pennsylvania, and a Pediatric Urologist and Faculty Member, Center for Pediatric Clinical Effectiveness, The Children's Hospital of Philadelphia; May 10, 2018, Journal of the American Society of Nephrology
Source link