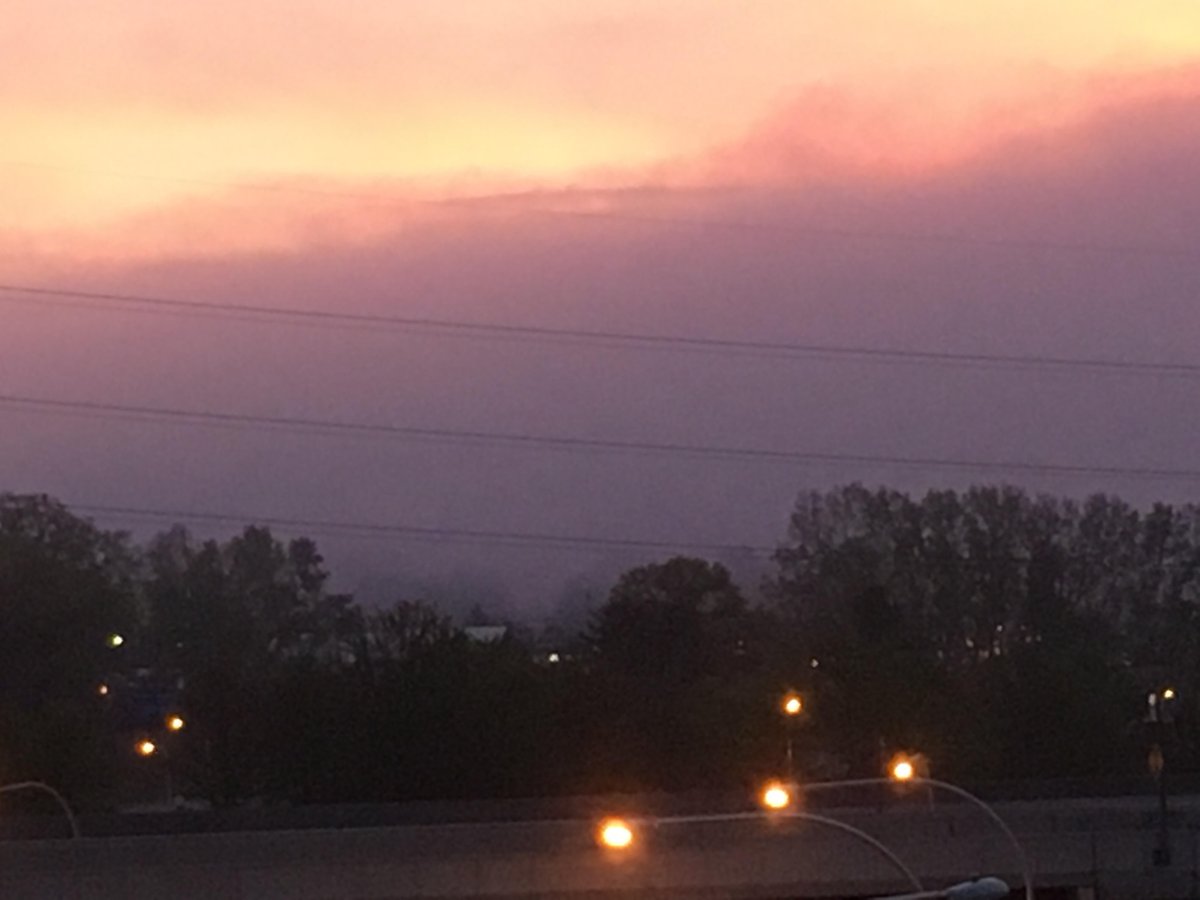 Photo: National Weather Service Albany
ALBANY – The thunderstorms sweeping through New York on Tuesday protected the capital region, but the Hudson Valley communities were left without maintenance on Wednesday morning.
Central Hudson reported 35,000 customers around Newburgh, which were in the dark with no service and another 21,000 around Wappingers Falls.
The storms brought heavy rain, wind and hail. Hail was reported in the districts of Columbia and Ulster.
Northern Sullivan County had power outages, according to New York State Gas & Electric, this utility for much of this region.
Closer to the capital region, north Ulster and Greene counties experienced torrential rains and wind that dropped trees. In Saugerties the afternoon rain flooded the streets. Several trees came down too.
National Grid reported that a handful of customers stayed out of power on Wednesday morning in Livingston, Columbia County.
Near Albany, the sun rose in an area surrounded by fog
The fog was expected to rise during the day. The temperature was expected to rise until the 1970s.
[ad_2]
Source link