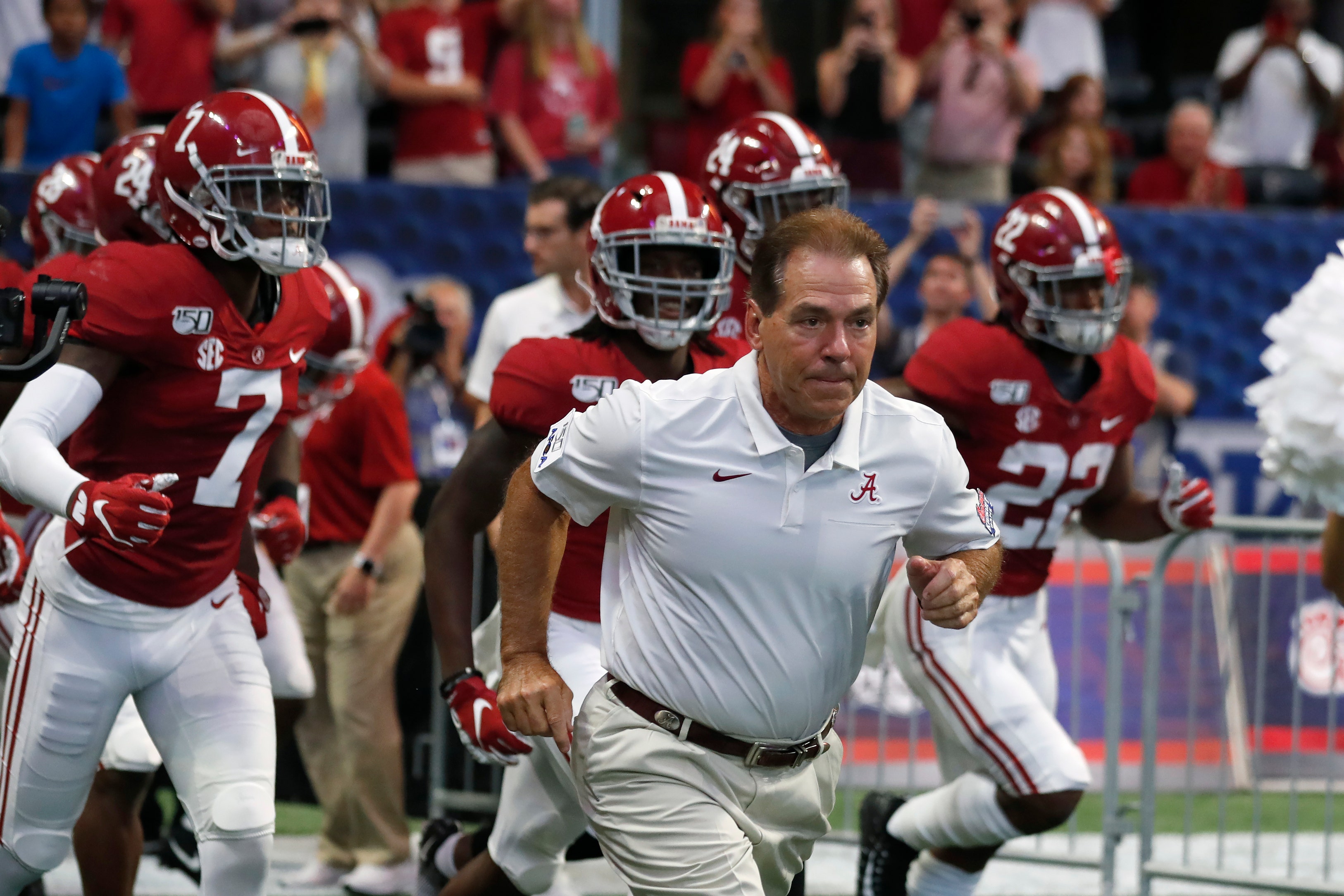 Alabama head coach Nick Saban teamed up with his players to send a strong message to support the death of Black Lives Matter and George Floyd After the nationwide protests.
The offensive offensive Alex Leatherwood wrote a video that included players such as Mac Jones, Emil Ekiyor and Evan Neal.
Players said together in the video: "At this moment in history, we can't keep silent."
They added: "We are a team. Black, white and brown." "We are a family together. We are brothers."
Lane Kiffin, Mike Leach joined Mississippi to eliminate federal issues in the state flag
"In the fields, we are ruthless. We are strong. We are conquerors. But we are human first."
;
"At this moment in history, we cannot remain silent. We must speak out for our siblings, our sons and daughters."
The idea came up when the players met with ESPN's Stephen A. Smith and Condoleezza Rice. According to AL.com, the two of them told players to make good use of their platforms.
Click here for more sports reports on FOXNEWS.COM
Alabama players said: "When we see violence in our family, neighbors, and classmates, we realize their fear." "We think the solution to the challenge is within us. We choose to listen. We choose Listen and understand the opinions of others.
"Listen. Let's unite. Because until Black's life becomes important, all life becomes important."
Source link