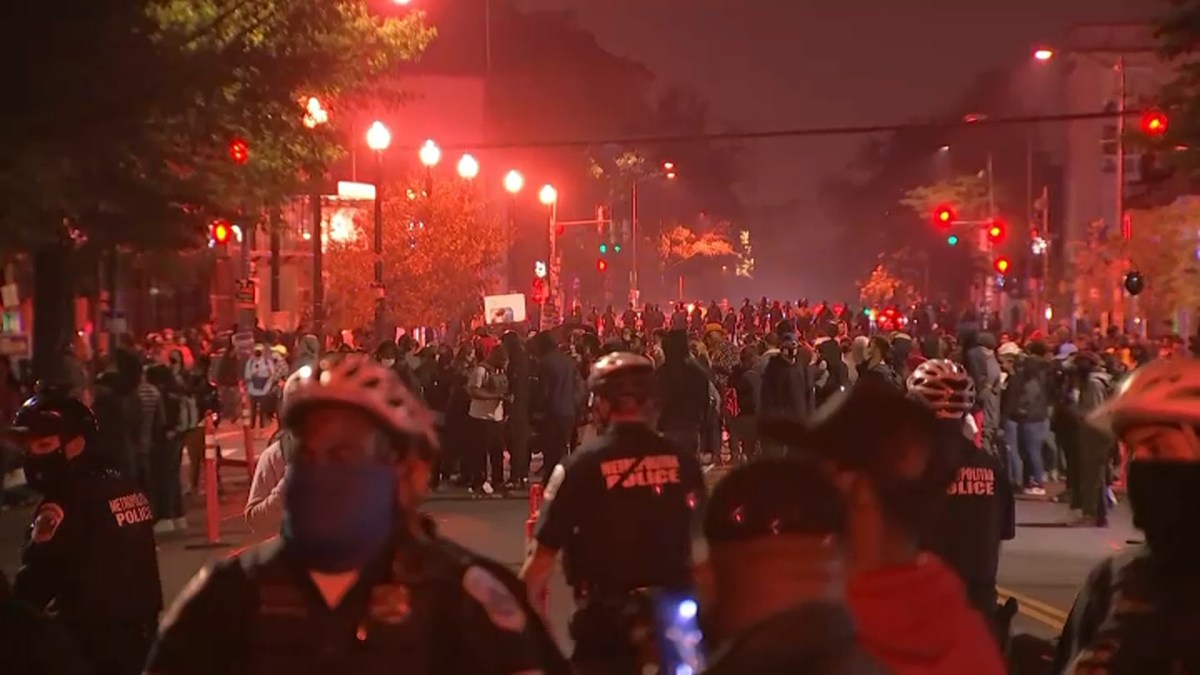 For the second night in a row, fierce protests broke out in the Washington DC Police Department. The family of a man died after being hit by a car while riding a scooter and accused the police of causing the death.
Karon Hylton-Brown, 20, died three days after a crash near Brightwood Park on Monday.
Download the free NBC Washington app for iOS or Android to get the latest local news and weather.
The protests on Wednesday night took place between Kennedy and the night watchman on Seventh Street Northwest, where the fatal collision occurred.
Hylton-Brown's mother Karen Hylton asked to speak with DC Mayor Muriel Bowser.
The protesters then marched a few blocks to the Fourth District Police Station on Northwest Georgia Avenue, chanting "Justice Karen."
Halton said: "You chase my son like a dog. You hunt him like a deer."
According to News4's Shomari Stone, the police supported the protesters to leave the station.
Some demonstrators threw stones, bricks and fireworks at the police, while many demonstrators remained peaceful.
The police returned with the protesters' grenade and flashing bangs, and they moved the protesters' block away from the station.
The police said there were arrests on Wednesday night and several police officers were injured without life threatening, but they did not have the exact number of arrests or injuries.
At 11 o'clock on Wednesday evening, the scene outside the station in District 4 was calmer.
Hilton (Hylton), other family members and community members gathered outside District 4 to protest on Tuesday night. Hylton asked to be allowed into the station and said she wanted to meet the officer she said "killed her son."
"I miss my child. That is my child. Do you understand?" she said later that night.
Download the free NBC Washington app for iOS or Android to get the latest local news and weather.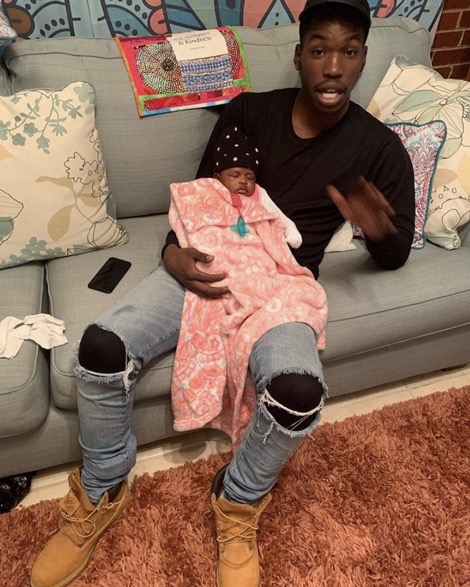 Girlfriend and baby mother Amaala Jones-Bey said that Hylton-Brown died on the day her daughter was three months old.
MPD said that when police saw Hylton-Brown riding a Revel electric scooter wearing a helmet on the 500 block of Kennedy Street in the northwest, they tried to stop at 10:10 on Friday night. They said that when he tried to pull him past, he was riding on the sidewalk. They said that Hayton Brown crossed an alley and "collision" with a car in the 700 Kennedy Street block.
The officer gave Hylton-Brown first aid, and medical staff rushed him to the hospital. He died on Monday.
Jackie Bensen of News4 talked with Karon Hylton-Brown's father.
The home safety video appears to show that Hayton Brown was riding along 7th Street and Kennedy Street under police chase. Then he returned to the sidewalk, and the police continued to hunt him.
The police in the area are not allowed to track down vehicles involved in traffic violations.
Hylton-Brown's family and girlfriend said the police were responsible for the crash. They want more information, and they want to see the body camera lens.
Hylton-Brown's father Charles Brown said: "He shouldn't die like that." "He is not worthy to die here."
Washington, DC police said they are working with the family and the Department of Behavioral Health to release any videos.
"We are in direct contact with their close relatives to understand their ability to view the camera lens worn on the body. We are coordinating with the Department of Behavioral Health to provide families with the space and trauma support they need for them to watch The camera lens on the body." Deputy Mayor and Judge Roger Mitchell of Public Safety said in an email statement.
Hylton-Brown's father said he had seen the camera worn by the policeman, but refused to discuss the details publicly.
According to News4's Jackie Bensen, Brown called on Bowser to meet with black officers and demanded that black officers be accountable to white officers and encouraged bystanders to intervene.
Brown said: "They need to check other personnel." "When they are doing some messy things, they don't have to do it on the street so we can see. When they return to the area here, they need to tell them, "Hey, man, look, this messes up what you are doing here. "
Washington, DC police classified Hylton-Brown's death as a traffic death. Anyone who knows about the crash should contact the police. Tips may be saved anonymously.
On Tuesday night, the protests became turbulent. A group of people surrounded the front door of the station. A man picked up a metal trash can and began to smash the 10-foot-high safety glass window. According to the police, four windows were broken.
Someone can be seen picking up stones and throwing them on the MPD cruiser, prompting more police cars to flood into the area. The police issued a statement saying that six MPD vehicles were damaged and six policemen were injured. The extent of the officer's injuries is unclear.
Afterwards, according to the spokesperson, "The gang dispersed from the station in District 4 and headed south on Georgia Avenue, where they set fire, smashed store windows, and removed bricks from the sidewalk for use as projectiles. To stop these people, MPD deployed ammunition and OC spray."
The police said a person was arrested for "violence" in the Wal-Mart Shopping Center on Northwest Georgia Avenue and charged with property damage/resistance to arrest.
Anger was boiling in the Northwest Territories on Tuesday night when a man died in an electric scooter crash. The victim's mother said she believed the police should be blamed.
At a certain moment, dozens of people can be seen standing in front of the station with a row of police officers during the confrontation. The police formed a circle around the station and closed the road. By Wednesday morning, the area was basically quiet.
"What happens doesn't have to happen. You know, he is targeted. All of this-we don't have to be here. You know, if that guy will leave my son alone, all of this will not happen. "Halton said.
Revel CEO Frank Reig (Frank Reig) said in a statement on Tuesday: "We sympathize with Mr. Hayton's family. Since this incident is under investigation, we are waiting for more details."
NBC New York reported that the shared black and blue Revel electric scooters (also known as mopeds) hit the streets in Washington, DC in August 2019. Riders must wear a helmet and answer a 21-question safety test, and must get full marks. The vehicle can travel at a speed of 30 miles per hour.
This summer, Revel closed in New York City after three drivers were killed in a crash. The company restarted and a fourth person was killed after a person riding an electric scooter shot her.
Stay in NBC Washington to get more detailed information about this evolving story.