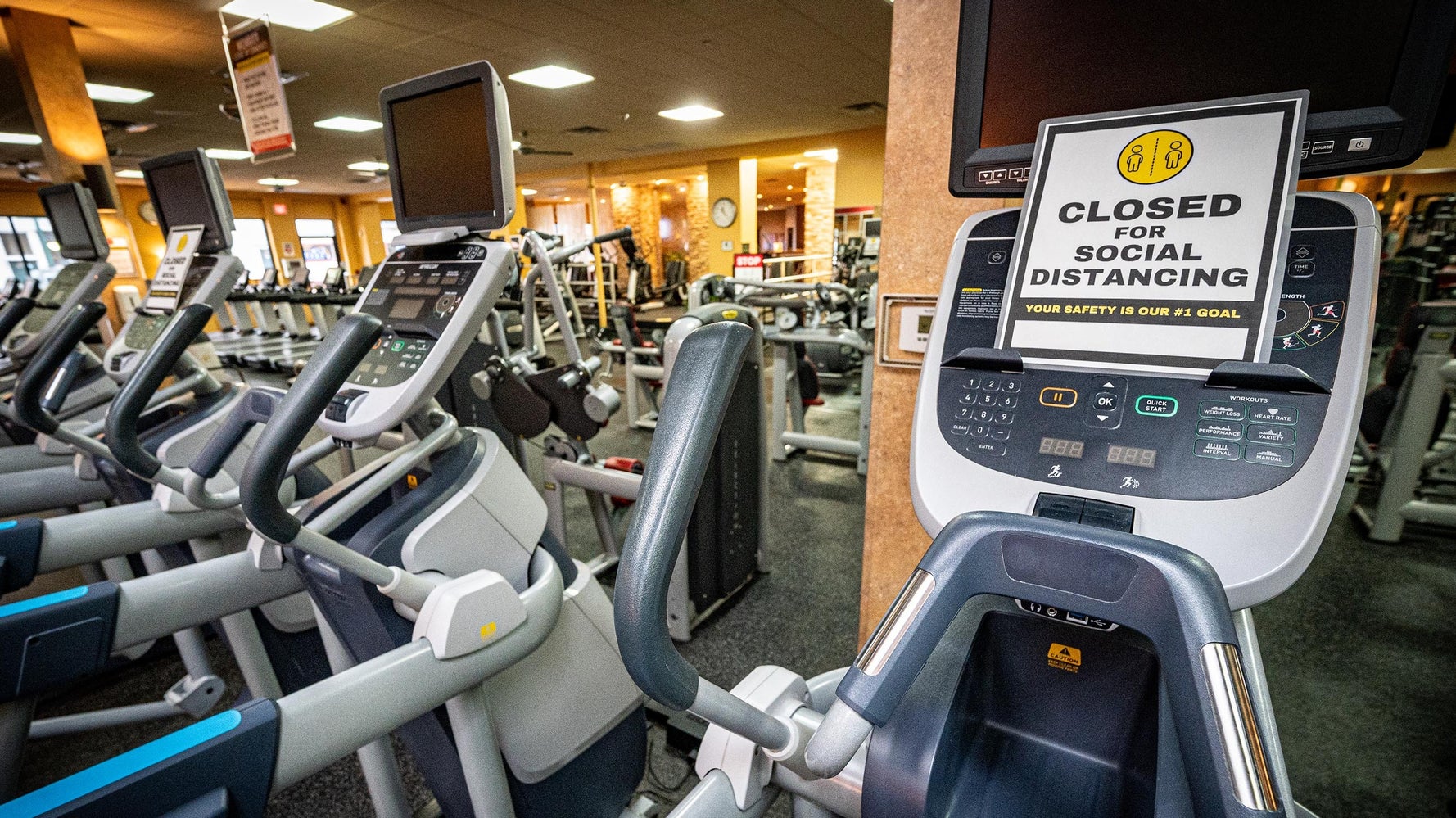 Two independent reports published on Monday found that the Hawaii and Illinois gymnasiums have high levels of transmission of the coronavirus during high-intensity exercise. Therefore, federal health officials urge gymnasts to always wear masks when exercising indoors.
The U.S. Centers for Disease Control and Prevention's COVID-19 outbreak in two states at the end of last summer was related to fitness centers. Fitness centers cannot reliably evacuate the body, use masks consistently and correctly, or remind patients and staff when they are sick stay at home. report.
The CDC said that in Illinois, 68% of the 81
people who participated in indoor exercise classes at an unidentified institution in Chicago between August 24 and September 1 eventually contracted the virus. The CDC said that 44% of people infected with the virus admitted that they participated in indoor exercise classes on or after the second day of their symptoms.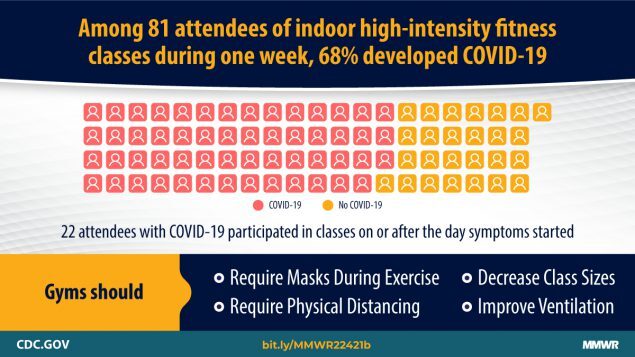 Guests at the Chicago Coliseum are required to wear masks when entering, take a temperature check and screen for coronavirus symptoms. Exercise equipment is also located at least six feet away, and the class size is minimized to help reduce the spread of the virus. However, after the exercise, guests are allowed to remove their masks, which is largely regarded as a way of spreading the virus.
The CDC said that in addition to 76% of guests who rarely wear masks during exercise, three others admitted to attending classes on the same day or after receiving positive COVID-19 test results.
Joshua Epstein, a professor of epidemiology at New York University's School of Global Public Health, told the Washington Post that, unfortunately, these security lapses created an extremely high virus transmission environment for the virus to spread. Foreseeable.
"This is high breathing in a closed space. Yes, people wear masks, but obviously [a majority] Said they rarely wear it, including some attendees who participated in COVID. Some people have symptoms, and some people know they are positive. All of these are very, very high risk situations," he said.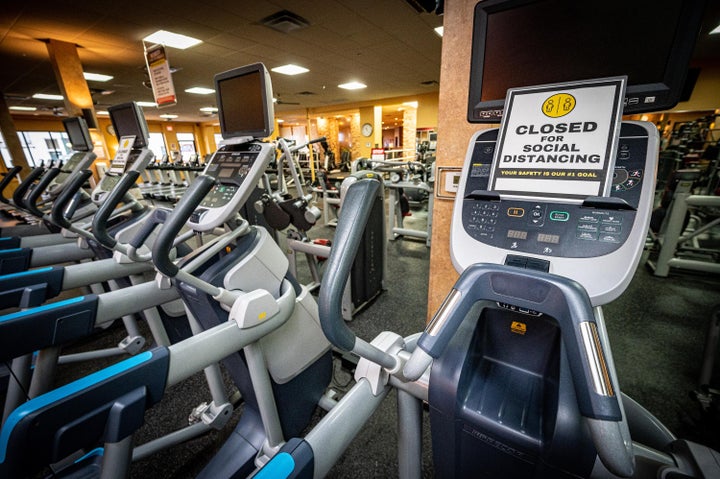 In Hawaii, 21 cases of COVID-19 were related to a fitness trainer who taught group classes at two fitness facilities in Honolulu. He then began to show symptoms of the virus on June 29. The old man who used to be a personal trainer continued to take fitness classes in the third gym before being hospitalized by the virus.
According to a report from the Centers for Disease Control and Prevention (CDC), fitness coaches occasionally wear masks when teaching group classes. In the indoor yoga class on June 27, he wore a mask, but his 27 students did not. In the following two weeks, no participants showed symptoms of the virus. Only one virus was tested and the result was negative.
The next day, about 38 hours after the man began to show symptoms, that is, June 28, he provided 10 people with instructions for an indoor stationary bicycle course. No one was wearing a mask, although all participants, including the instructor, kept at least six feet away.
"The doors and windows were closed, and three large floor fans were led to cool the participants. [The instructor] The CDC said: "On the pedestal facing the participants, shouting instructions and encouragement."
Four of the 10 participants did not test positive for the virus in the following week. The other six people participated in the race with the same instructor and the same room setting in the cycling class on the second day on June 29, and later tested positive for the virus. Four other people who attended the course that day (but not those on June 28) also tested positive.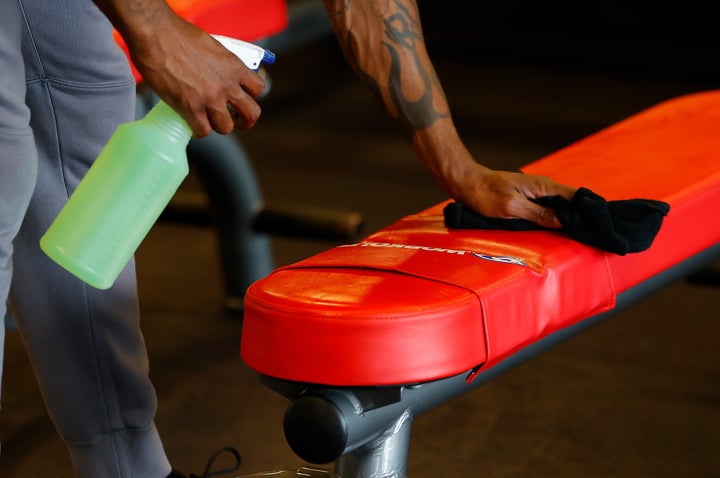 The US Centers for Disease Control and Prevention (CDC) concluded that participants did not wear masks, poor indoor ventilation, and shouting by coaches may emit smoke, which may be the cause of the infection.
The report states: "The release of aerosols during speech is related to loudness, and COVID-19 outbreaks related to strenuous exercise and singing have previously been reported."
The Centers for Disease Control and Prevention said: "To reduce the spread of SARS-CoV-2 in fitness facilities, staff and customers should wear masks. Facilities should enforce the use of consistent and correct masks (including use during high-intensity activities) and physical alienation. "Indoor ventilation should also be improved, and gymnasiums should remind staff and customers to stay at home during sick leave.
The CDC has previously advised gymnasts to keep physical distance from others, wash their hands frequently, and wear masks indoors even when exercising.
"If the exercise intensity is very high and it is difficult to wear a mask, it is especially important to do it. [that activity] The Centers for Disease Control and Prevention said that at the same time, it is recommended that individuals wear more than one mask to prevent them from being replaced when they get wet.
For healthy people, wearing masks during exercise has not been proven to be harmful. However, individuals with lung diseases (such as asthma, COPD or heart disease) should be evaluated by a healthcare provider before attempting to exercise with any mask. "CDC added.
Gather all HuffPost super fans!
Sign up as a founding member and help shape the next chapter of HuffPost
Source link