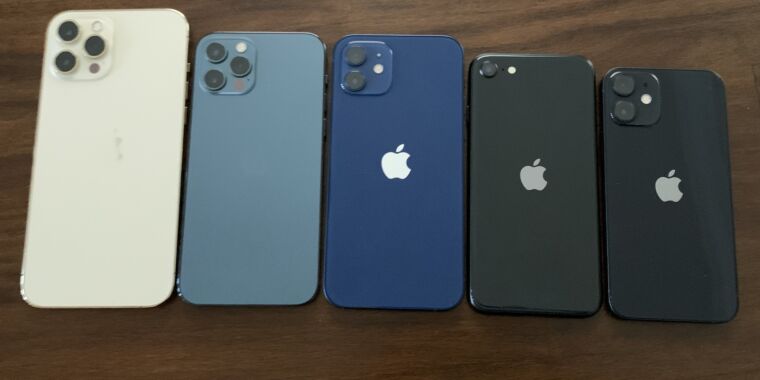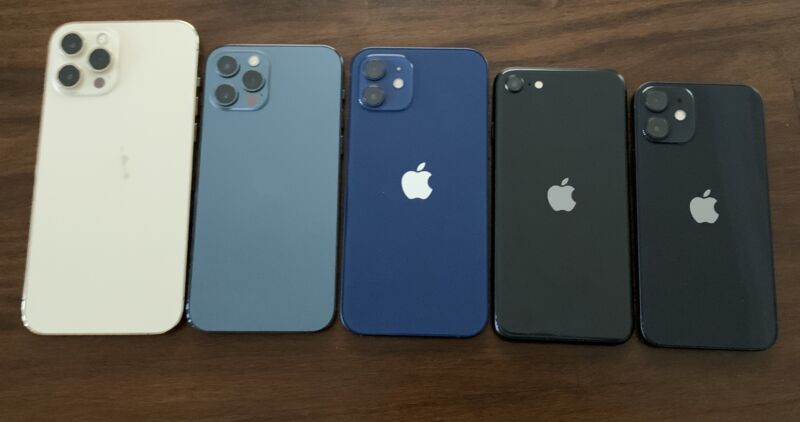 According to a report by Forbes, Apple has begun rejecting application submissions that do not comply with its latest privacy policy regarding device fingerprinting and user tracking. This move strongly indicates that iOS 1
4.5 will be released soon (and possibly new hardware products).
The following are excerpts of rejection letters that some developers told Forbes they have received:
Guideline 5.1.2-Law-Privacy-Data Use and Sharing

We found in the comments that your app collects user and device information to create a unique identifier for the user's device. The application that fingerprints the user's device in this way violates the Apple Developer Program license agreement and is not applicable to the App Store.

Specifically, your app uses algorithm-transformed device and usage data to create a unique identifier to track users. The device information collected by your application may include some of the following information: defaultManager, NSLocaleCollationIdentifier, NSLocaleCountryCode, NSLocaleQuotationEndDelimiterKey, and NSLocaleGroupingSeparator.

According to section 3.3.9 of the Apple Developer Program License Agreement, neither you nor your application can use any permanent device-based identifier or any data derived from it to uniquely identify the device.
The message to the developer was clear that the affected apps violated the regulations because they used a technique (device fingerprinting) that tried to track users without consent. A few months ago, Apple announced plans to implement "application tracking transparency," which would require applications to require users to opt-in to track them using IDFA, a universal tracking tool essential to many targeted advertising technologies. This change caused the outrage of Facebook and other companies that rely on this tracking to maximize advertising revenue. But it is also clear that application tracking transparency means that applications that seek to track users involuntarily in any way (IDFA or other means) will face rejection. When users or platforms prevent the use of IDFA, device fingerprints have often been used as an alternative to IDFA.
Eric Seufert, a mobile marketing analyst, told Forbes that thousands of apps may be rejected because, at least in some cases, the violations appear to be caused by the mobile analytics company Adjust. Caused by the SDK; the company claims that the SDK has been used in more than 50,000 applications. Adjust has updated the SDK to remove at least some offending features, but not all developers are using the latest version.
Why this means iOS 14.5 is coming
Although Apple has recently updated its developer guidelines to reflect the new tracking policy, the company has previously stated that it will enforce App Tracking Transparency in the App Store starting from the release of iOS 14.5 sometime this spring. Today, the fact that the application has been rejected for these reasons is convincing, indicating that several other functions and products of Apple are only a few days away.
It is expected that iOS 14.5 (and its equivalent iPadOS 14.5, which will almost certainly be released on the same day as the iPhone software) will become the main feature update of the mobile operating system. Based on what we have seen in the recent Beta version, iOS 14.5 will include a feature that will unlock the Face ID device with a synchronized Apple Watch while you are wearing a gas mask, and make many changes and adjustments to Siri , And fully support dual-SIM 5G (previously only seen in China), support for PlayStation 5 and Xbox Series X | S controllers, hundreds of new emojis, and the above-mentioned ad tracking changes.
Product coming soon
When Apple releases new hardware products, it usually counts time for these products to run a new version of the operating system-for example, an updated version of iOS is usually released the same week as the new iPhone model.
Generally, reports from reliable sources repeatedly predict that Apple will announce a new iPad Pro model sometime in the spring. According to historical records and some reports, this seems to happen in late March, but this expected time limit has passed. However, the product may still come out soon, which means that an event that occurs sometime in April seems likely.
Therefore, Apple is now starting to work with app developers to enforce the rules related to iOS 14.5, and this fact may add to the evidence that a new iPad will be available soon.
Apple is expected to release several new high-end Macs this year. These new Macs will give Intel CPU priority over Apple Silicon, and one or more of them will be released this spring. In addition, leaks and rumors continue to claim that Apple will soon launch a Tile competitor with AR functionality, although in the past few years, there have been rumors that the product's launch window has come and gone.
As we all know, Apple is also developing some kind of mixed reality headsets, most likely to focus mainly on augmented reality experiences. Some insiders said that the product may be released this year, although we expect Apple to release a new category at the company's developer conference in June, rather than at a smaller, consumer-oriented spring product launch. Publish the category on. Moreover, the release of mixed reality headsets may still fall further.
Source link