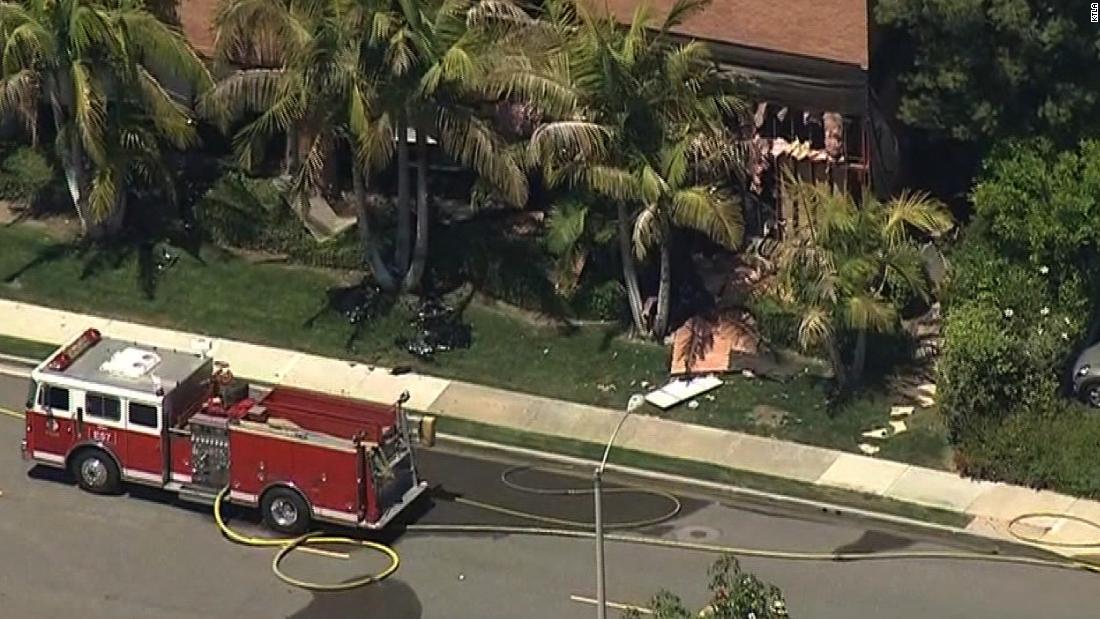 It is unclear whether the blast was intentional or accidental, Orange County Sheriff Dave Sawyer said at a press conference Tuesday.
Authorities warned that the investigation was still at an early stage and that they had begun to work on the interior of the building.
"We have not found any kind of specific device in the building right now that would tell us what the device was – if there was a device," Sawyer said.
The identity of the female victim who was killed has yet to be released. She and the three injured were probably in the immediate vicinity of the blast, Sawyer said. The investigators question the three injured.
Two survivors had critical injuries "that coincided with an explosion but did not necessarily coincide with a bomb," said Carrie Braun, a spokeswoman for the Orange County Sheriff Department.
The blast blew walls and windows heavily He damaged the first floor of the two-story building and hurled debris outside, said Captain Tony Bommarito, a spokesman for the Orange County Fire Authority.
Bommarito said that there seems to be no gas leak.
At this point, officials have not decided anything yet. The explosion caused extensive damage to buildings in the area, Sawyer said.
"Anytime you see a blast of this magnitude, it would definitely be suspicious to us, so we've put all the resources to the bottom of it," he said.
There is no evidence that threats were made prior to the explosion that seemed to focus on a suite on the first floor of the office building, Sawyer said. And there is no specific person the authorities are looking for now, he added.
FBI spokesman Mike Gifford had previously said there was no initial evidence of terrorism at the facility, about 1
1 kilometers northeast of Laguna Beach.
The sheriff's department is working with the FBI, the Department of Homeland Security and the Bureau of Alcohol, Tobacco, Firearms and Explosives to support the investigation.
Witness: Felt almost like an earthquake
Firefighters responded shortly after 1pm to a call for an explosion
Dong Shin, a witness, said he heard a loud boom minutes before his Appointment in a nearby building.
"And the ground shook," he told CNN. "My whole body was shaking."
"While the ground wobbled … my body jerked and my head hit the wall," Shin said.
He said it felt "almost like an earthquake, but a big earthquake."
Shin said he and others hurried down the stairs to get out of the building, and saw "two holes in the wall" of the doctor
Shin said he also had "fire, smoke, insulation coming out slipping on the walls, many frightened people running around, seeing a lot of excitement.
He recalled that a woman ran from the medical building and was taken to safety. Her face was bloodied, he said.
CNN's Paul Vercammen, Joe Sutton, Madison Park, and Dave Alsup contributed to this report.
Source link